Antique Buyers are a series of shops that buy and sell antique items, like jewelry, pottery and much more.
Who are we?
We are a unique chain of shops offering a wide collection of handcrafted antiques, ranging between everything, from sculptures to jewelry to centerpieces. We specialize in antiques and complete estate purchasing. Pottery, porcelain, artwork, Chinese artwork, Judaica, and sterling silver are only a few types of materials featured in our exquisite collection. As antique buyers, we bring our passion for this world into our work. We buy and sell, offering a convenient online appraisal service and free consultation! We offer free in-house appraisals and estimations for antiques, jewelry, fine art and other collectibles. Our team of experts are knowledgeable in various areas of antique collection.
Authentic antiques with good design and craftsmanship will always bring lasting beauty and investment value. Designing a room or house with antiques will always be in style–regardless of the current time period and style trends. It is truly a lasting finish that never goes out of style. This beauty is where our passion comes from.
Mechanical Toys
Mechanical toys are toys that are powered by mechanical energy. They can be simple or complex. They use 4 different types of movement including rotary, linear, reciprocating, and oscillating. Several toys have been created over the years that are now collectibles. Mechanical toys include gear toys, lever toys, pulley toys, and wind-up toys. They can be powered in a variety of ways such as using a spring or rubber band.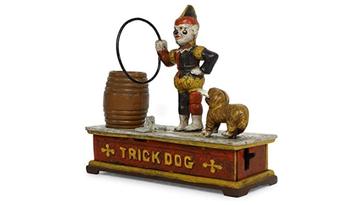 Lionel Trains
Lionel Trains are old collectibles that has been around for over 120 years. They have been produced since the year 1900 and their trains drew admiration from model railroaders around the world. Rare trains are valued as a precious commodity depending on the design, materials, and era. Lionel trains include realistic models of engines, passenger cars, freight cars, buildings, and other Lionel train parts.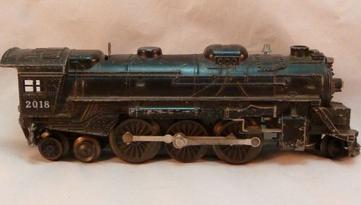 Zvi Raphaeli
Zvi Raphaeli was an Israeli impressionist painter. He was a rabbi by profession and merged both religion and art in his paintings. He studied in France starting at the age of 3 and attended the Ecole nationale superieure des Beaux-Arts in Paris. He also studied at the Bezalel Academy of Art and Design in Jerusalem.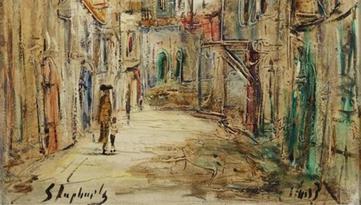 Eugeniusz Zak
Eugeniusz Zak was born to a Jewish family in Mogilno. He studied at the Ecole des Beaux-Arts and then at Academie Colarossi. The French government purchased one of his famous paintings. His growing artistic fame and financial successes ended suddenly when he died of a heart attack in Paris, aged 41.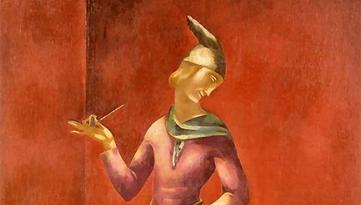 Itshak Holtz
Itshak Holtz was a Polish-born and Israeli painter who is best known for paintings that depict traditional scenes of Jewish life. He had a passion for art at an early age and studied at the Bezalel Academy of Art and Design in Jerusalem where he studied lettering and poster work. He moved to New York City in 1950 where he studied Art Students League of New York.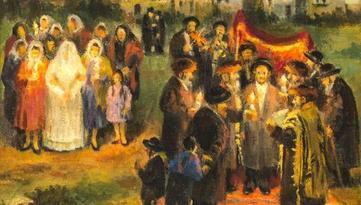 Ludwig Blum
Ludwig Blum was born in 1891 in Brno, Margraviate of Moravia. He emigrated to Mandatory Palestine in 1923, as part of the Third Aliyah. He was a dedicated Zionist and started painting scenes of everyday life and landscapes in Israel. He painted many landmarks of Jerusalem including the Western Wall and the Mount of Olives. He became known as "the painter of Jerusalem".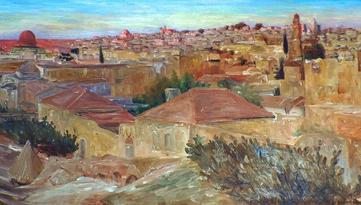 Ruth Schloss
Ruth Scholoss was born in Nuremberg, Germany and migrated to Palestine in 1937. She was a realistic painter who focused mainly on disadvantaged people in society as well as social matters. Major themes in her work were Arabs, transition camps, children and women at eye-level. She expressed an egalitarian, socialist view via realism in her painting and drawing. Ruth also painted about human fate as the main subject.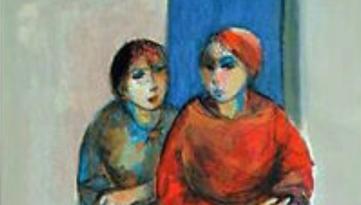 Joseph Floch
Joseph Floch is an Austrian artist who mainly focused on landscape and figure painting. He would often focus on monumental compositions with people. He was born in Vienna and moved to Paris to continue his career. Today the works of Josef Floch are in numerous museums and collections worldwide.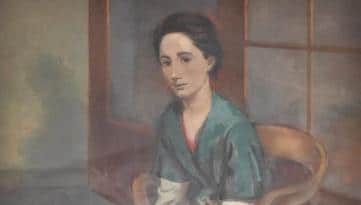 Serving Florida, New York, California and Chicago
South Florida Locations
2745 W Hillsboro Blvd Deerfield Beach, FL 33442     754-212-2887
190-D  w Palmetto Park Rd Boca Raton FL 33432      561-235-7732
3061 ne 49th St, #2 Fort Lauderdale FL 33308         954-278-3823
4700 SW 51 Street Suite 209 Davie 33314              954-278-3010
2875 S. Congress Ave, Suite C Delray Beach 33445   561-235-7901
California Locations:
1740 Westwood Blvd Los Angeles, CA 90024          323-739-1324
688 Mariners Island Blvd #110 San Mateo CA 94404 323-739-1324
165 E 87th St, New York, NY 10128                646-837-5210
330 E 38th Street New York, NY 10016                 212-842-8821
224 W 35th St. Suite 1208 New York, NY 10001     646-837-5036
40 W 25th St Gallery #14 New York, NY 10010      646-837-5038
1050 2nd Ave Gallery #16 New York, NY 10022      646-837-5036
1 Crampton Ave Great Neck, NY 11023                646-837-5035
Chicago Locations:
231 S Frontage Rd #14 Burr Ridge, Illinois 60527    630-423-3422